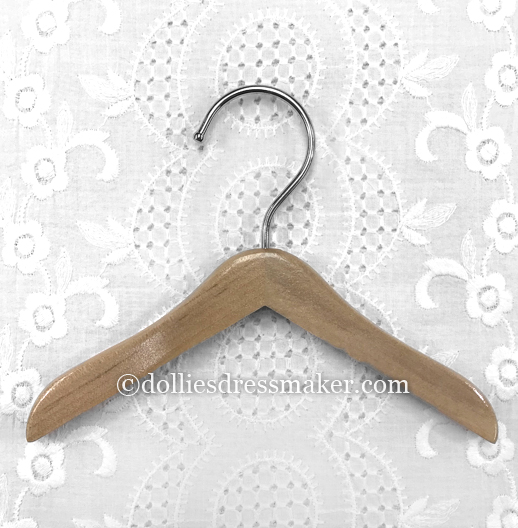 Dust Cover | Hanger | 2-Piece Set
$6.95
DOLLIES CLOSET Collection
2-piece set consists of 1 FLAT dust cover and 1 hanger.
Dust cover in Home Dec cotton print fabric.
Fabric print placement will vary on dust covers.
Polished wood hanger with large metal hook to fit on various pole sizes.
Fits 18″ size doll clothing.
NOTE: FLAT dust cover is best for clothes such as t-shirt type dresses/tops and sleeveless items that are more flat in nature.
In stock