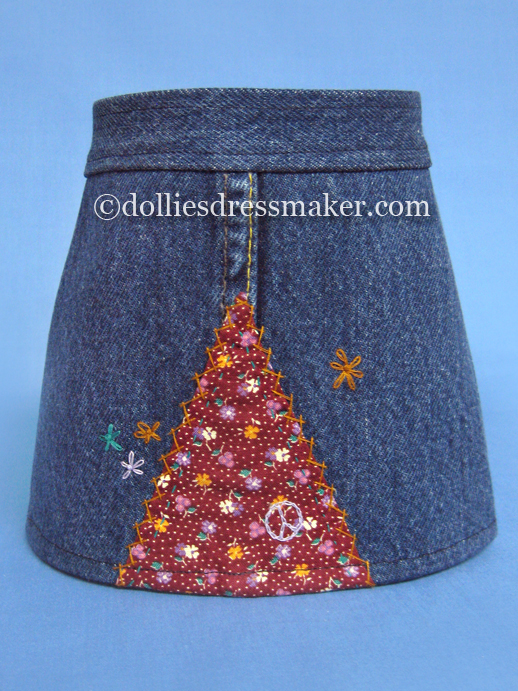 Julie • Ivy | Jean Skirt
SOLD OUT
In the 70s it became popular to take your old blue jeans and turn them into a skirt. This was accomplished by ripping the inseam apart and inserting a triangle of fabric in the front and back. Many times embroidery was added. This is a "faux" skirt in that it did not start out as a pair of pants and the triangle is in the front only.
RECYCLED JEAN SKIRT ~ Skirt made from OLD jeans.
The OLD jeans seam down center front of skirt.
Hand embroidery.
Velcro closure.