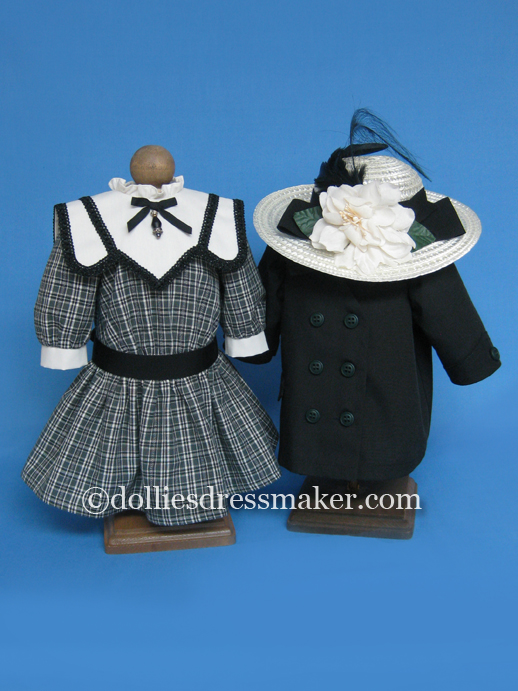 Samantha • Nellie | Dress, Coat and Hat Ensemble
SOLD OUT
Reefer coat ensemble inspired by period illustration.
Dress with shaped bertha collar.
Gimp on collar hand applied for nicer finish.
Bow with OLD bead dangle decoration.
Grosgrain ribbon sash.
Velcro closure.
Black reefer coat with buttonholes and dark green buttons.
Coat with decorative pocket flap and shaped back collar.
Hat with OLD flower. Feathers with dark green cast.
Flower on hat will vary but has the same look.