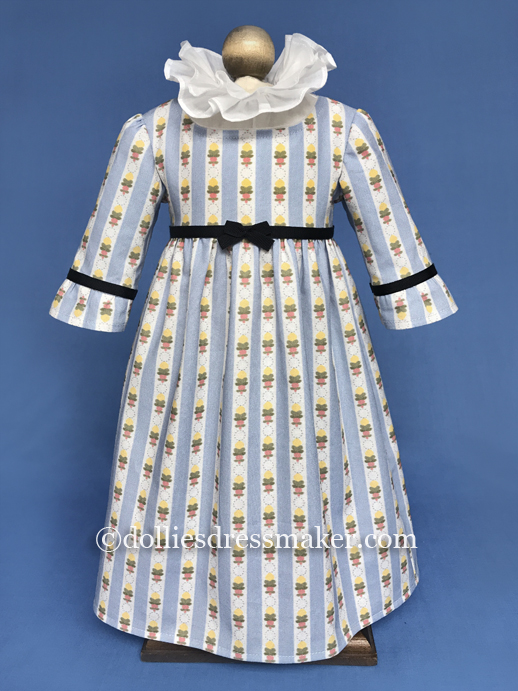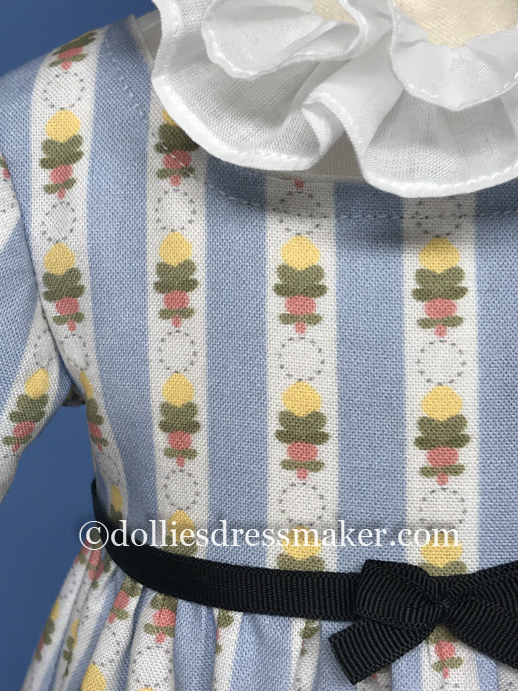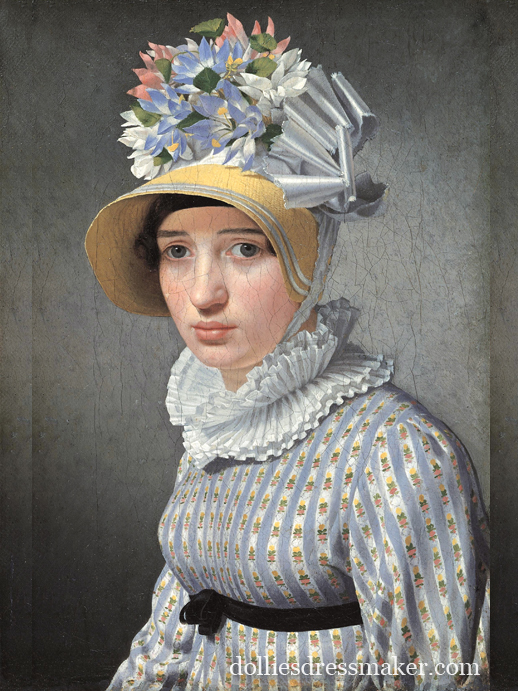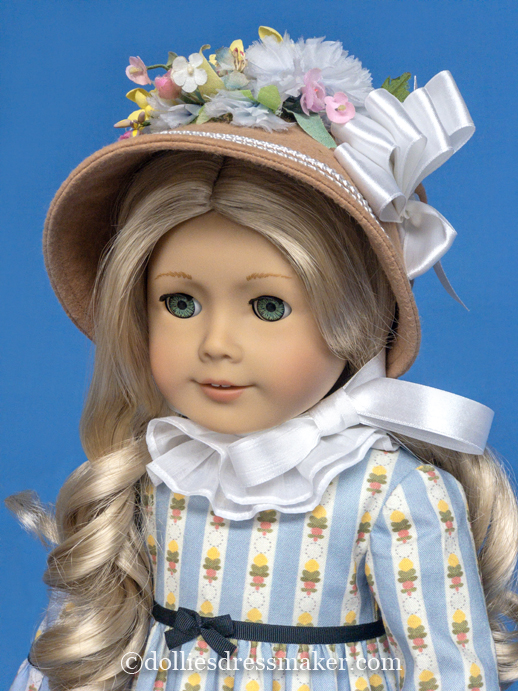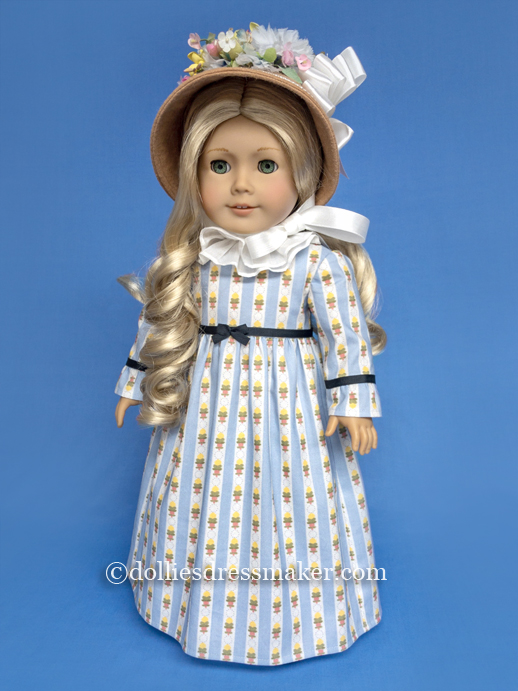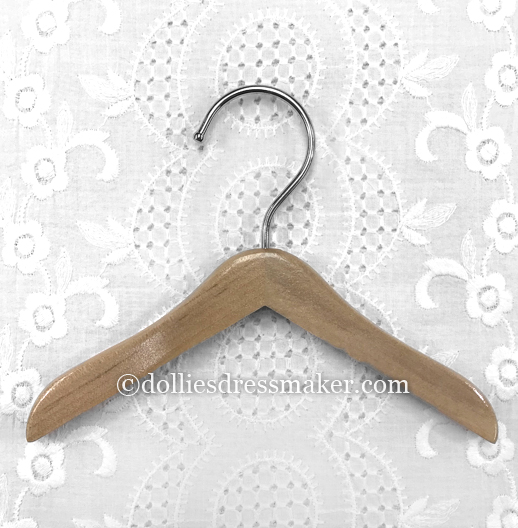 Caroline | Custom Fabric Dress and Chemisette | Hanger
$49.95
Two-piece stripe dress inspired by an 1815 portrait painting by Christoffer Wilhelm Eckersberg entitled "Portrait of the Model Maddalena or Anna Maria Uhden".
Two-piece ensemble consists of stripe dress and chemisette.
Empire dress custom fabric designed by The Dollies Dressmaker.
Black grosgrain ribbon accent on sleeve.
Black grosgrain ribbon sash with front bow.
Velcro closure.
White batiste double ruff collar chemisette.
Chemisette back closure with ribbon ties at neck and waist.
One polished wood hanger included. Large metal hook to fit on various pole sizes.